[row]
[column sm="12″]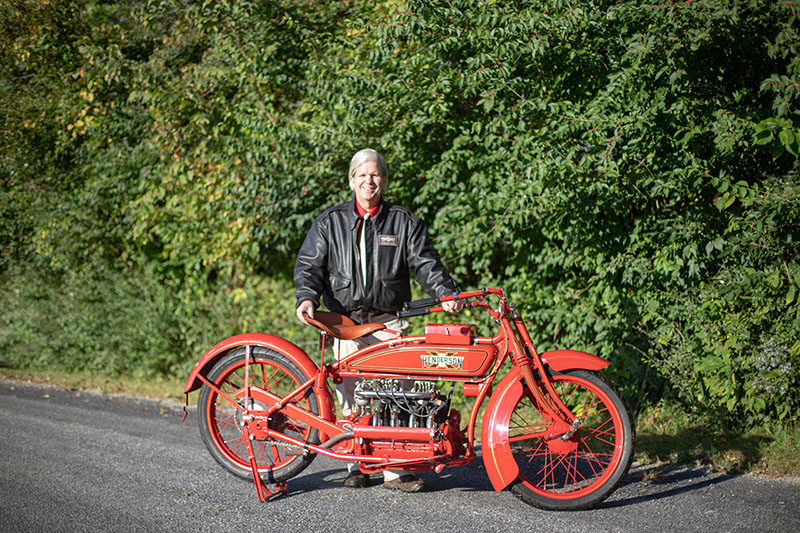 Unlike my "Long Way Round" friends, I do not have a busy production team making arrangements. Much like C.K.'s solo journey, I expect that the success of my effort will be positively affected by people who help out along the way.
I definitely have a need for logistical support in the New York City area. I will be there two nights and will need to safely transport my 1919 Henderson and a safety bike or two into the city and securely store them when they are not in use. In New York and really anywhere, I could also use some organized official "ride along" help (people riding their own bikes to help increase the visibility of the entourage and perform other safety-related functions). We will have rider's meetings every morning to make sure everyone knows the plan for that day and their place in it. So if you would like to help in this manner either locally or long-distance, please let me know!
But you don't have to own or ride to help! If you know I am coming by your place of business and that business would make an ideal rest stop or learning opportunity (e.g. a motorcycle museum), please contact me ASAP. I cannot guarantee that I will be able stop everywhere, and won't be able to make big route deviations, but if I can make it work, I will try and the first folks I hear from are going to the front of the line.
If you think you want to help out, fill out the form below. There are a few required items but most of it is optional. What I would like to hear most about is plain English comments about what you'd like to do!

[/column]
[/row]